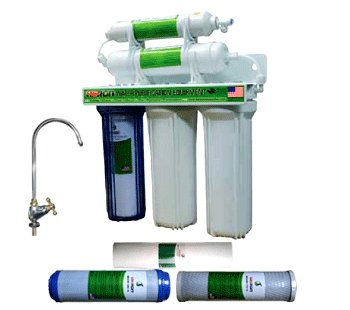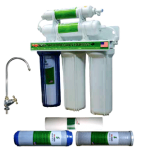 G-WP-501 Economy Water Purifier
৳ 5,500.00
Features:
Brand: Heron
5 Stages of Filtration Systems.
Recommended capacity 1 gallon per minute
Heavy-duty steel with powder coating white bracket
Feedwater connector or self-piercing saddle valve.
Completely Assembled
100% Factory Tested and Sterilized Ready for Installation.
Long reach ceramic goose faucet.
Installation Accessories are included.
Operation pressure: 15 -85 PSI.
Description
G-WP-501 Economy Water Purifier
Model: G-WP-501
5 Stage Heron Water Purifier in Bangladesh are common and economy Water Purifier.
It can be used as Household Water Purifier but is the most mostly use in garments sector including restaurants, coffee shops, convenience stores, supermarket produce, and food preparation operations, misting and humidification systems,  and many other businesses that must have consistent average quality water for their daily operations.
Looking for Buy G-WP-401 Best Economy Water Purifier? Click Here