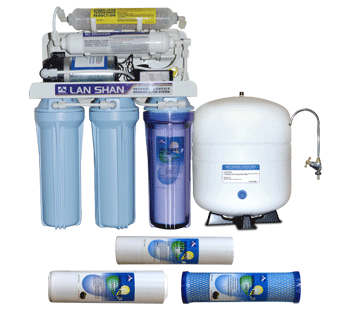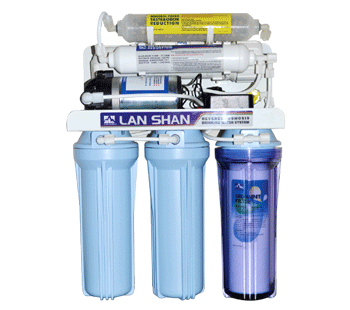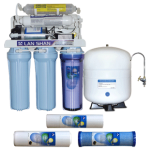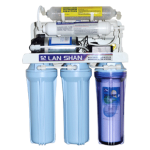 LSRO-101-M Mineral RO Water Purifier
৳ 17,990.00
Features:
Brand: Lan Shan
Origin: Taiwan
6 Stages Mineral RO Water Purifier
4 Gallons NSF Standards Water Storage Tank.
FDA Approved Polypropylene Made Flat Cap Housing.
Automatic Shut-off Valve
Flow Restrictor, and nonreturn Valve.
Feedwater connector & deliver valve
Drain Saddle Valve.
Color-Coded 1/4 inch Tubing for System Connection
Completely Assembled & Water leaking testing
100% Factory Tested and Sterilized Ready for Installation.
Installation Instruction.
Description
LSRO-101-M Mineral RO Water Purifier
Six stage Reverse Osmosis with Mineral Water Purification System designed for where feed water has a very low water pressure or where the source water contains higher than normal amounts of dissolved solids.
RO Offers safe, good-tasting water at your fingertips It meets all your water quality needs. with 60/100 gallons of clear, refreshing water that is not only healthy to drink but good for cooking. RO system provides safe, pure water using Reverse Osmosis Technology.
It is one of the finest units in its class. It's capable of removing over 95% of total dissolved solids, +99% of all organics and +99% of all bacteria. This system hides away under your sink and puts healthy great-tasting water at your fingertips. It meets all your water quality needs.
Our RO comes complete with an NSF certified 3.2 gallons water storage tank and all the necessary fittings, installation kits, extra color 1/4″ tubing, and a long-reach chrome faucet. We don't know of any other system at our price that can approach its performance.
Looking for Buy LSRO-101-UV Lan Shan Water Purifier? Click Here